Meet Our Experts
You won't find a specialized team as talented as ours in any medical community. Working with both of the area's American College of Surgeons accredited community cancer centers, we are the cancer surgery leaders in the South Bay. Patients receive the most advanced treatments for difficult problems like metastatic cancer, liver / pancreatic cancer, and many others without having to travel.
Our surgical oncologists lead the multi-specialty discussions at local hospital tumor boards. We work closely with advanced GI doctors, medical and radiation specialists, and pathologists. Our experts meet weekly to discuss cases, design personalized treatment plans and review outcomes.
It's not just about top credentials and the newest technology; its about a committment to being the best and going beyond. Our surgical oncologists have honed their knowledge base over years of specialty training and experience. Combining that expertise with true compassion for a person fighting a difficult disease yields the best outcome.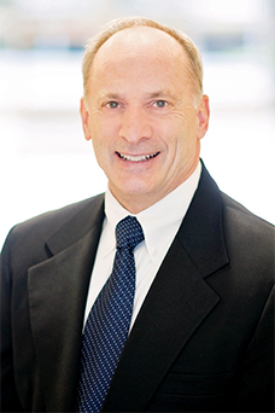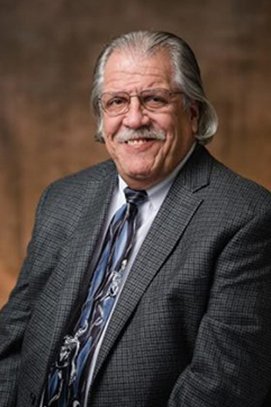 Services
Our team of expert cancer surgeons brings specialized training, experience and dedication to the best outcome for you through innovative techniques.
Intraoperative Ultrasound
In every liver and pancreatic operation, we use high frequency and high resolution ultrasound to find & treat every tumor. This frequently finds tumors not seen on CT, MRI, or PET so that you receive complete treatment. We use ultrasound during surgery, real-time, to find and avoid nearby blood vessels and make surgery safer. Careful use of the ultrasound during surgery helps focus on removing only the abnormal tumor tissue. This helps preserve as much normal pancreas and liver as possible, reducing the risk of diabetes after surgery. To provide the best care, we have a specialized laparoscopic ultrasound probe for use in minimally invasive surgery.
Whipple Procedure
The Whipple operation, known in technical terms as a pancreaticoduodenectomy, is the operation to remove tumors of the head and neck of the pancreas, lower portion of the bile duct, duodenum, and the ampulla of Vater. The operation removes the entire duodenum, the head of the pancreas, bile duct, gallbladder and surrounding lymph nodes.
This operation should be done only by specialists and those doing the operation regularly. Our pancreatic surgeons perform > 20 pancreatic operations annually, which results in better outcomes.
Distal Pancreatectomy
A distal pancreatectomy is the removal of the body and tail of the pancreas. Because of our expertise, we successfully complete this operation with minimally invasive or laparoscopic techniques in > 90% of cases. Laparoscopic surgery is Faster than robotic surgery with smaller incisions, and lower chances of blood clots and hernias. Most people are back home 2-3 days after surgery.
RAMPS (Radical Antegrade Modular Pancreatectomy)
This radical surgery is similar to a distal pancreatectomy but removes more potential tumor tissue and lymph nodes behind the pancreas. This technique is used only by the most advanced pancreatic surgeons to reduce the chance of cancer relapse. In our hands, this is performed laparoscopically and for every cancer.
Total Pancreatectomy
A total pancreatectomy is the removal of the entire pancreas. When we diagnose people with genetic disorders or multiple pancreatic tumors, this is the preferred approach in treatment.
Extended / D2 Lymphadenectomy
Removing more lymph nodes during gastric cancer surgery reduces cancer relapse and provides the best chance of cure.  This is a routine part of all of our gastric cancer operations. This is usually done laparoscopically to maintain your immune system and reduce pain.
Radiofrequency and Microwave Ablation
Ablation is the technique of using heat generating needles to destroy liver tumors. Our expert liver surgeons use this technique in combination with surgery. Sometimes this can be used instead of surgery. This is less invasive, and in many cases equally effective. Come see if you can benefit from a less invasive approach to complete tumor treatment.
Nutrition Education
We are dedicated to the complete care of the whole person. Nutrition is an important part of preparing for and recovering from surgery. Our surgeons will spend time to help you tune up your nutrition. We have a nutrition specialist and even a blog dedicated to healthy eating habits.
Genetic Assessment and Counseling
Working closely with certified local genetic counselors, our specialist surgeons will make sure to understand your personal biology. In some cases, this helps find other precancerous conditions for you or your family. Understanding your genetics helps develop a personalized approach to your disease.
Laparoscopic Surgery
Advanced laparoscopic surgery is the new era of modern surgery. The highly experienced physicians at Association of South Bay Surgeons use this surgical technique to deal with a wide variety of disease and illness. With the tiny incisions, recovery is much faster and easier than it would be with open surgery.
Diseases
Our surgeons are experts in complex abdominal diseases, tumors, and cancers. We enjoy helping to educate our patients and their families / friends about these problems. While there is a lot of information on the internet, it can be difficult to know what is reliable or trustworthy. In order to help our patients educate themselves and to help our patients be empowered to participate in their care, we have picked good sources of information for some of the common problems we see and treat.
Esophageal Adenocarcinoma Carcinoma
Bile Duct Diseases
Biliary strictures may reflect underlying malignancy despite negative pathology. Our specialists coordinate and work closely with gastroenterology on these challenging cases. When appropriate our surgeons can offer laparoscopic biliary resection and even lymph node dissection, not offered at most tertiary centers.
Bile Duct Stones
Bile Duct Strictures
Bile Duct Cancer / Tumor
Cholangiocarcinoma
Choledochal Cyst
Gallbladder Cancer
Radical Cholecystectomy & Portal Lymph Node Dissection
Gastric / Stomach Cancer
The experienced gastric surgeons at ASBS perform laparoscopic resections routinely. Trust our surgeons to perform the extensive node dissections recommended in the National Comprehensive Cancer Network guidelines and shown to improve survival.
Liver Cancer / Hepatocellular Carcinoma (HCC)
Primary and metastatic liver tumors can have cure rates of 30-50% with surgery and chemotherapy. Even bilobar, extensive disease can be effectively treated. Our surgeons have written textbook chapters on liver surgery and published videos on laparoscopic major liver resection.
Intrahepatic Cholangiocarcinoma
Pancreatic Diseases
Let our surgeons help workup pancreatic lesions, using specialized CT & MRI imaging, which can often avoid unnecessary invasive procedures.  When surgery is required, laparoscopic pancreatectomy reduces pain and protocols speed recovery.
Pancreatic Cancer
Pancreatic Cyst
Periampullary Mass
Ampullary Cancer
Duodenal Cancer
Whipple & Pancreatectomy
Distal Pancreatectomy
Central Pancreatectomy
Puestow Procedure
Patient Resources
Our surgeons are patient advocates. We are proud to partner with great organizations locally and nationally, to bring resources to our patients.
Information
While it can be overwhelming to find good information on the internet, the following websites are great patient friendly locations for up-to-date information
The Mayo Clinic
American Cancer Society
Cancer.Gov
National Comprehensive Cancer Network
Resources
Many national and local groups have resources available to individuals, for free. Whether a counseling session, yoga class, or menu of complementary / alternative treatments, these organizations strive to help people with complex diseases and cancers.
Redondo Beach Cancer Support Community
American Cancer Society
Pancreatic Cancer Action Network (PanCAN)
American Liver Foundation
No Stomach for Cancer